James Coney Island Baked Tots are a favorite side at the James Coney Island. Tator tots get a major upgrade, and best of all you can enjoy this treat with your favorite burger or hot dog.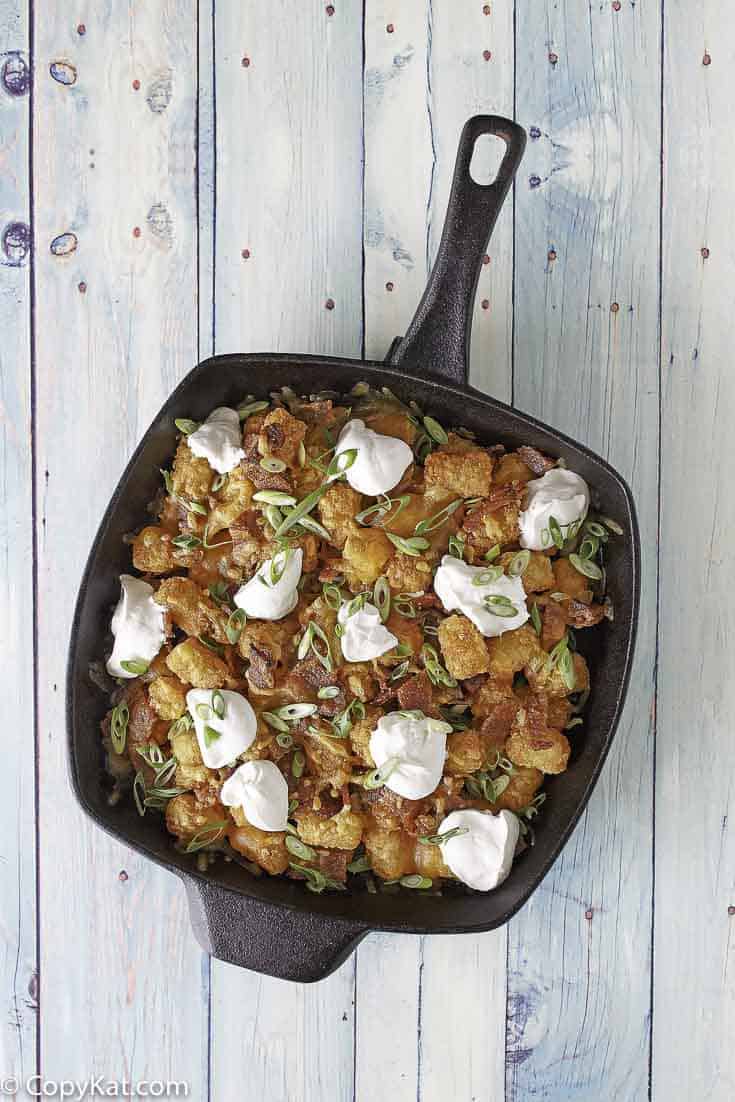 One of my favorite sides at James Coney Island is their baked tots. Tater tots are souped up with all sorts of extras. Sure, they are known for their Juicy Lucy burgers, or even their chili. They make so much more. It took me a long time to try a side other than the cheese fries.
Three ways to cook tater tots
When you make tater tots at home, you can cook them in three different ways. You can make tater tots in an air fryer, you can bake them in the oven, or you can keep fry them in vegetable oil. It's personally up to you. I personally like them either deep fried, or I like them cooked in an air fryer. I think air fryers do a really good job of crisping up tater tots.
The toppings you will need for this recipe you will need a good quality Cheddar cheese, crumbled and cooked bacon, sour cream, and some sliced green onions. When making this at home I love to add a dash of Tobasco Chipotle sauce.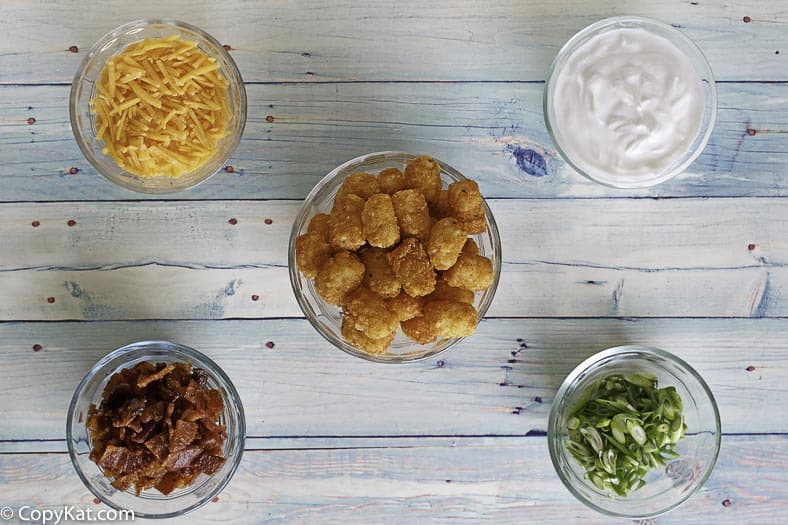 You can make deluxe tater tots in individual serving sizes or you could make a whole big serving for everyone to enjoy family style. So I hope you enjoy these fancy potatoes soon!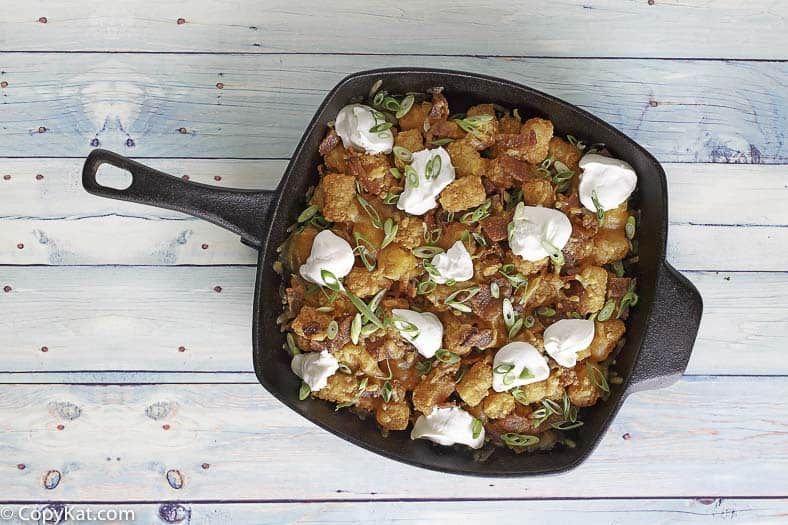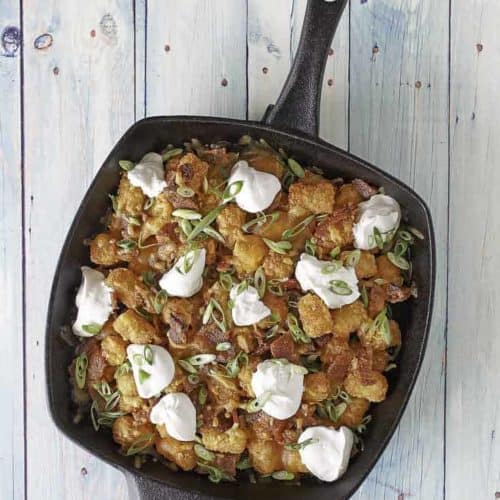 Ingredients
vegetable

for

frying

8

ounces

frozen Tater tots

1/2

cup

shredded Cheddar cheese

2

tablespoons

crumbled cooked bacon

1

tablespoon

sour cream

2

teaspoon

sliced green onions
Instructions
Preheat the oven to 350°F and spray a small casserole dish with cooking spray. Pour the oil into a deep fryer or saucepan to a depth of 3 to 4 inches, and heat the oil to 350°F. Cook half of the Tater tots in the hot oil until golden brown; this should take 2 to 4 minutes. Once the first bath is finished, drain on paper towels and then cook the remaining potatoes. Place in a prepared casserole dish and sprinkle the cheese and bacon over them. Heat in the oven for 5 to 7 minutes, or until the cheese begins to melt. Remove from oven and top with sour green and onions.
Nutrition
Calories:
311
kcal
|
Carbohydrates:
14
g
|
Protein:
5
g
|
Fat:
26
g
|
Saturated Fat:
16
g
|
Cholesterol:
21
mg
|
Sodium:
381
mg
|
Potassium:
178
mg
|
Fiber:
1
g
|
Sugar:
0
g
|
Vitamin A:
160
IU
|
Vitamin C:
4.3
mg
|
Calcium:
113
mg
|
Iron:
0.4
mg