Mexican Tater Tot Casserole is a delicious budget-friendly dinner that's great for any day. A baked casserole with ground beef, canned soup, and a blend of cheeses topped with crispy tater tots is classic comfort food.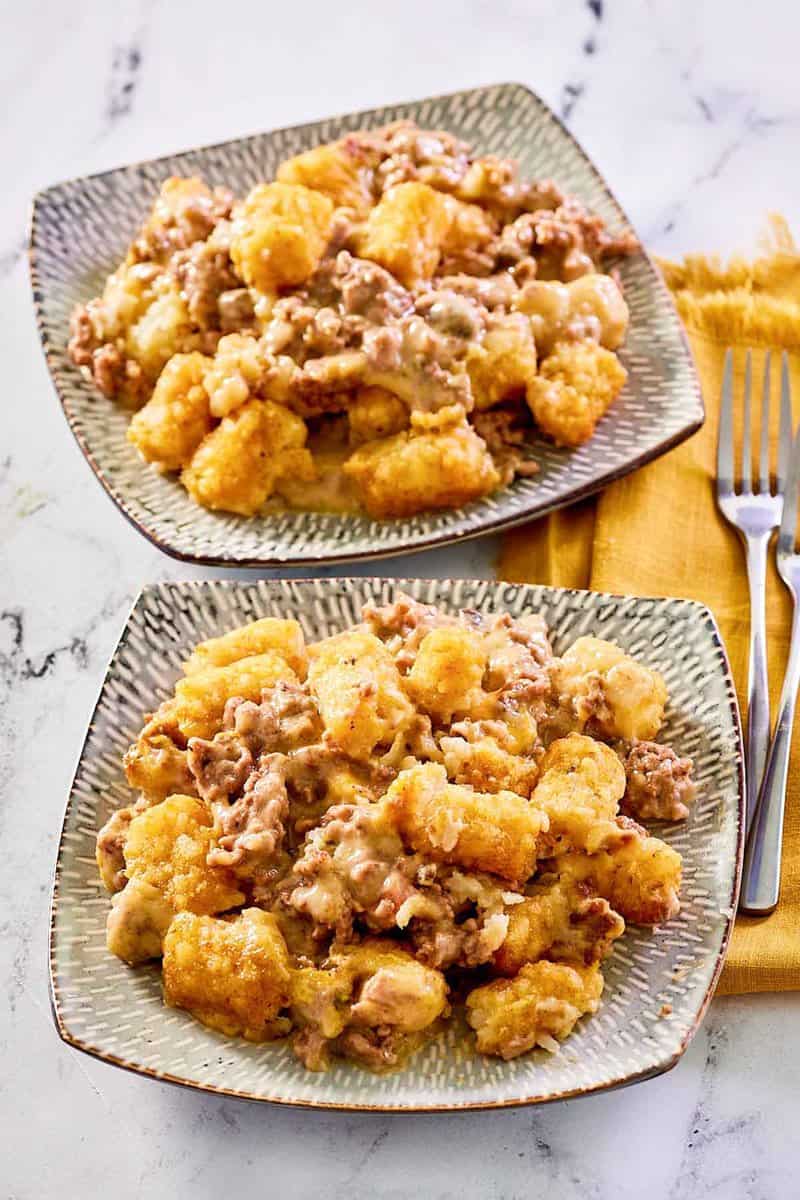 This post contains affiliate links. As an Amazon Associate, I earn from qualifying purchases.
Tater Tot Mexican Casserole
If you like Tater Tot casserole, try it Mexican style – it's the perfect way to change it up. And, if you are a fan of meals that you can throw together quickly and satisfy the whole family, this casserole is for you.
Moreover, everyone loves tater tots and Mexican food, so why not combine the two? It's the best tater tot casserole for any time you have a craving for some Mexican comfort food.
Why You Should Try This Recipe for Mexican Tater Tots
This Mexican beef and tater tot casserole is perfect for those weeknights or weekends when you have too much going on and would prefer not to spend a lot of extra time in the kitchen.
Plus, it's a budget-friendly recipe that stretches a pound of ground beef to feed your entire family. Oh, and it's one of those family friendly recipes great for a potluck.
This yummy Mexican-style casserole recipe gives you an easy and hearty meal that your whole family will love! Moreover, there's just something about using tater tots in a dish that makes it especially fun for kids. You can even get them involved in the kitchen to help put on the tater tots – put them on tater tot duty!
Mexican Casserole With Tater Tots – Ingredients You Need
This delicious Tater Tot casserole gets much of its flavor from blended Mexican cheeses. It's a flavorful, hits-the-spot dish that's perfect for cold days and uses some ingredients that you most likely already have, namely:
Tater tots
Ground beef
Mexican blend cheese
Cream of mushroom soup
Cream of chicken soup
Note: Mexican blend cheese is a combination of four cheeses – Monterey Jack, Cheddar, asadero, and queso quesadilla.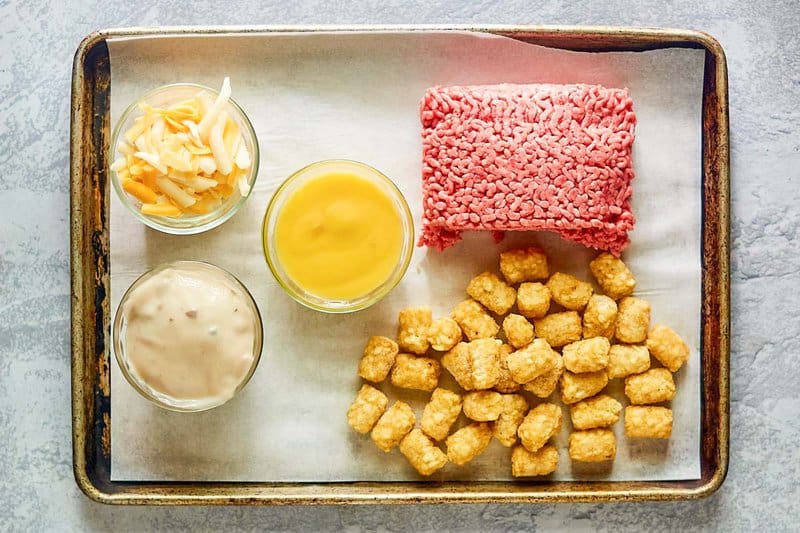 How to Make Mexican Tater Tot Casserole
There's nothing complicated about making this Mexican-flavored dish. Here, in brief, is what you do:
Brown the ground beef in a skillet over medium heat. Drain the ground beef.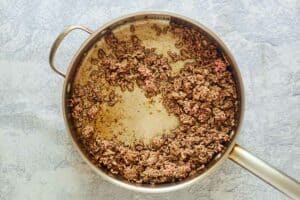 Mix the two soups and the cheese together and stir in the meat.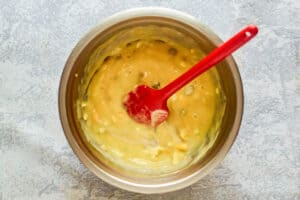 Place the mixture in a casserole dish and layer Tater Tots on top.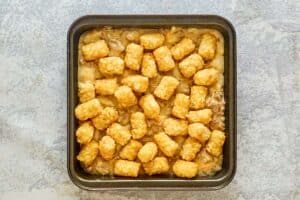 Bake at 350°F until golden brown.
Tip: Be sure to drain the browned beef well, so the Tots don't soak up the extra liquid. Also, sticking them under the broiler at the end of the cooking time helps to crisp them up.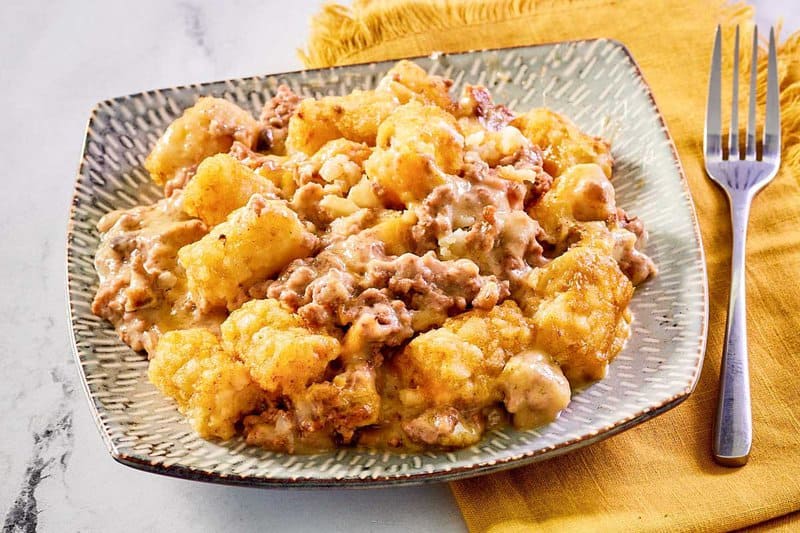 Recipe Variations
This recipe for Mexican Tater Tots is highly customizable and gives you a chance to use up any odds and ends of leftovers. Here are some ideas for variations:
Chicken Tater Tot casserole or turkey tater tot casserole: If you are not a beef fan, you can substitute ground chicken or turkey.
Pork Tater Tot casserole: Ground pork would also be delicious.
Cook the ground meat with onions and peppers.
Add chorizo or bacon.
Spice it up. Add taco seasoning or chili powder to the ground beef.
Substitute the Mexican blend cheese with cheddar cheese.
For a spicier casserole, include some diced jalapeno peppers or a can of green chiles.
Add beans. Black beans, kidney beans, pinto beans, or even garbanzo beans are great ones to use.
Add corn and black beans for an extra boost of protein and fiber.
For an extra Mexican cheesy ground beef casserole, swap the cream of mushroom soup for Campbell's Nacho Cheese Soup.
For a vegetarian option, substitute beefless crumbles, or replace the meat with your favorite beans.
What to Serve With Mexican Tater Tot Casserole
Serve this Mexican ground beef casserole with tater tots with a simple salad on the side, and you've got a perfectly easy and delicious weeknight meal.
You can also pair it with a side dish of sauteed, roasted, or grilled vegetables. Roasted potatoes
Put a big dollop of sour cream on top, together with some fresh cilantro, olives, and tomato.
Serve it with guacamole and/or corn salsa.
What's the Best Way to Store Casserole Leftovers?
Fridge: Leftovers can be stored in a sealed container in the refrigerator for up to 2 days and reheated in the microwave.
Freezer: Yes, you can freeze Mexican Tater Tot casserole tightly covered for up to 3 months. This is a great freezer meal to make for a large family. To reheat, bake the casserole at 350°F until heated through. You may need to add an extra 5 to 10 minutes of baking time if it's coming straight from the freezer.
Note: If you use a glass casserole dish, thaw in the refrigerator first and bake per refrigerator instructions. Most glass dishes will shatter if they go directly from the freezer to the oven.
Make Ahead: Make this recipe for Mexican Tater Tot casserole ahead of time (minus the Tater Tots), wrap it in plastic wrap, and store it in a sealed container in the fridge for up to 2 days prior to cooking.
Favorite Main Dish Casserole Recipes
Popular Mexican Recipes
Check out more of my easy casserole recipes and the best Mexican recipes on CopyKat!
Thanks to viewer Wendy Hodge for this tater tots recipe.
Ingredients
1

pound

ground beef

1

can

cream of mushroom soup

1

can

cream of chicken soup

8

ounces

Mexican blend cheese

finely grated, not thick sliced

28

ounces

tater tots
Instructions
Preheat the oven to 350°F.

Brown the ground beef in a skillet over medium heat. Drain the meat.

In a large bowl, combine the cream of mushroom soup, cream of chicken soup, and the cheese. Stir the ground beef into the mixture.

Transfer the mixture to a baking pan and top with a single layer of tater tots.

Bake until the tater tots are golden brown, about 30 to 45 minutes.
Nutrition
Calories:
478
kcal
|
Carbohydrates:
30
g
|
Protein:
21
g
|
Fat:
30
g
|
Saturated Fat:
11
g
|
Cholesterol:
72
mg
|
Sodium:
1197
mg
|
Potassium:
506
mg
|
Fiber:
1
g
|
Sugar:
0
g
|
Vitamin A:
255
IU
|
Vitamin C:
7.4
mg
|
Calcium:
217
mg
|
Iron:
2.5
mg