Have you ever wanted to try a Steak and Shake Frisco Patty Melt? This is a delicious burger that is hard to put down. One bite and you will be convinced this is one tasty burger.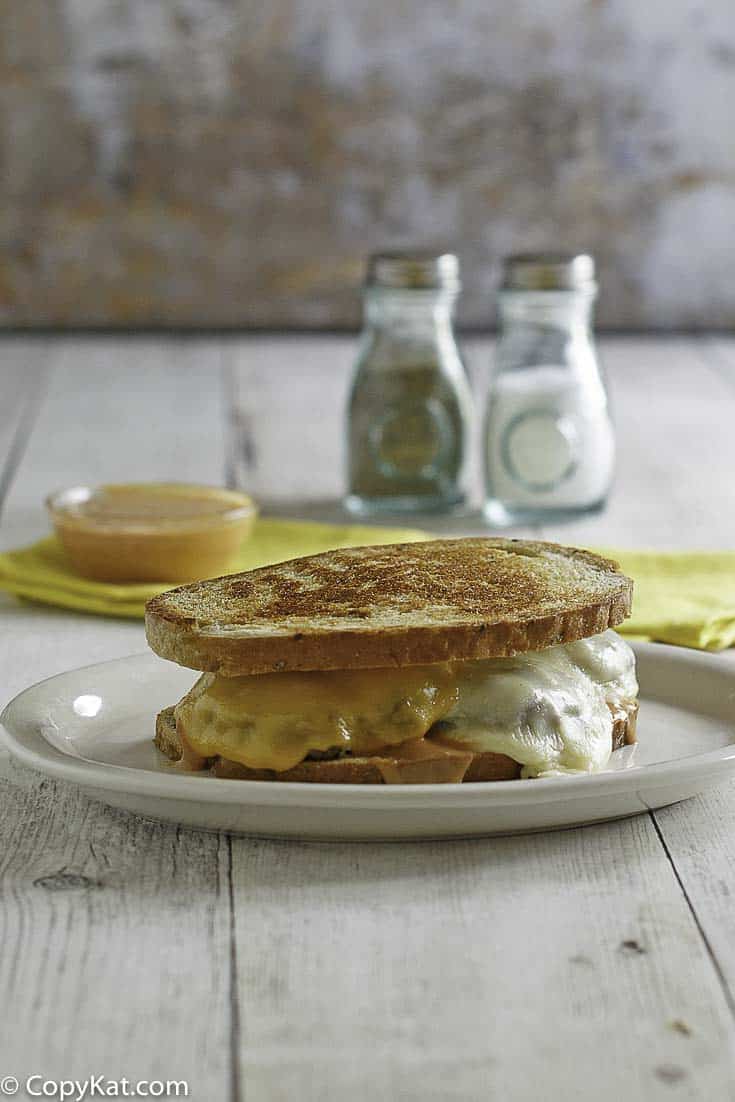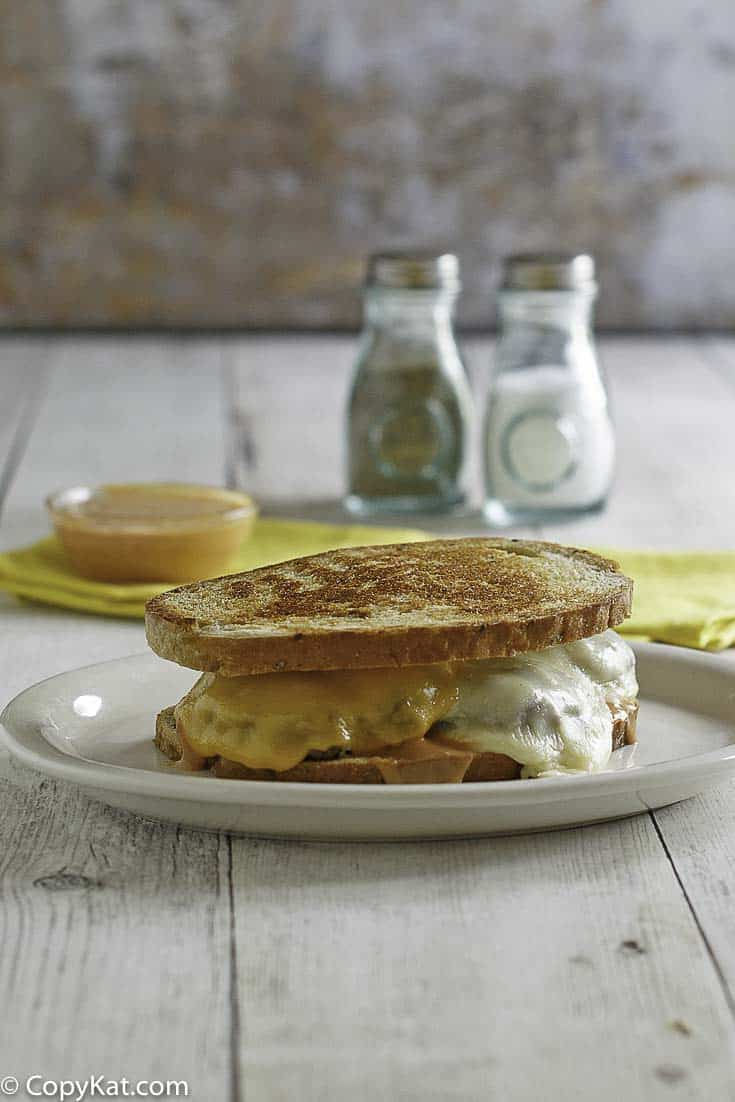 Steak and Shake makes some of the best burgers out there. Did you know their meat is never frozen, and fresh meat can taste better than frozen burgers? They also use a unique mix of beef. Did you know that they use several cuts of beef to make their specially ground beef? They use a combination of round, sirloin, and T-bones steak. This mix of beef makes their burger patties extra unique and gives them an added flavor. For this recipe, I will use a mix of ground round, ground sirloin, and ground chuck. If you only want to purchase one type of ground beef, I would suggest that you go with ground sirloin, as it has a medium amount of fat when compared to ground round, and ground chuck.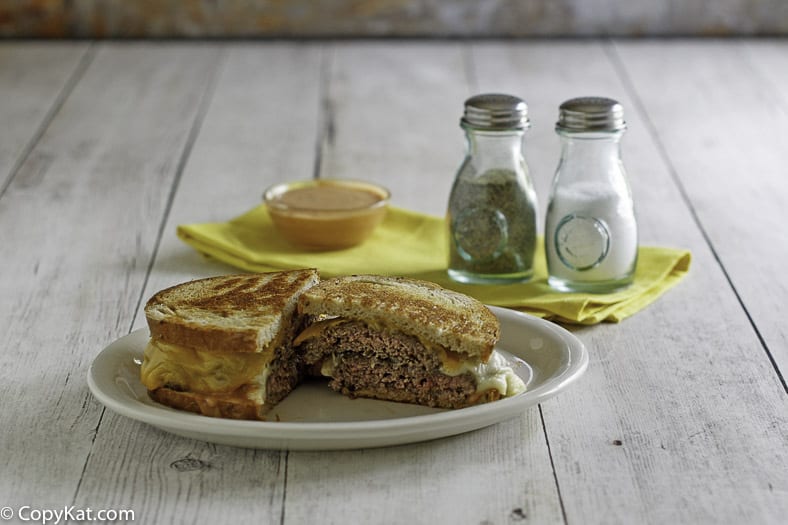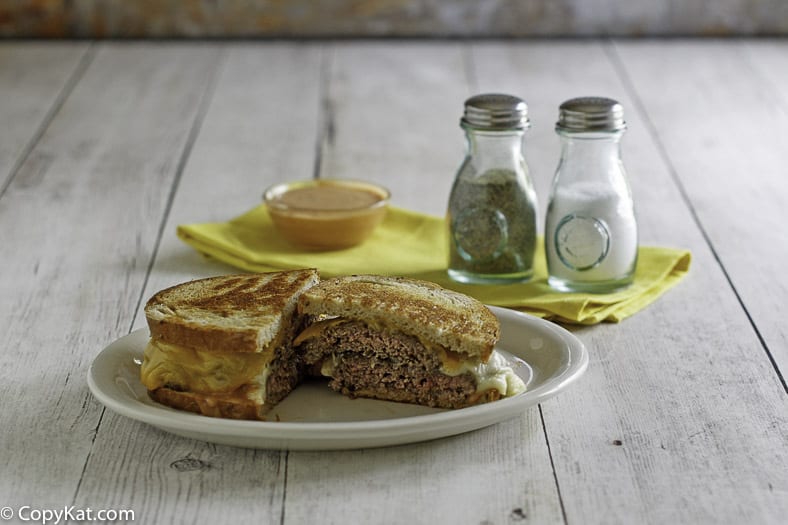 This patty melt has two different types of cheese, you will use Swiss cheese, and American cheese for this recipe. The combination of the two cheese gives this burger a good variety in the flavor. The Swiss cheese gives you a wonderful nuttiness, and the American cheese melts into perfection.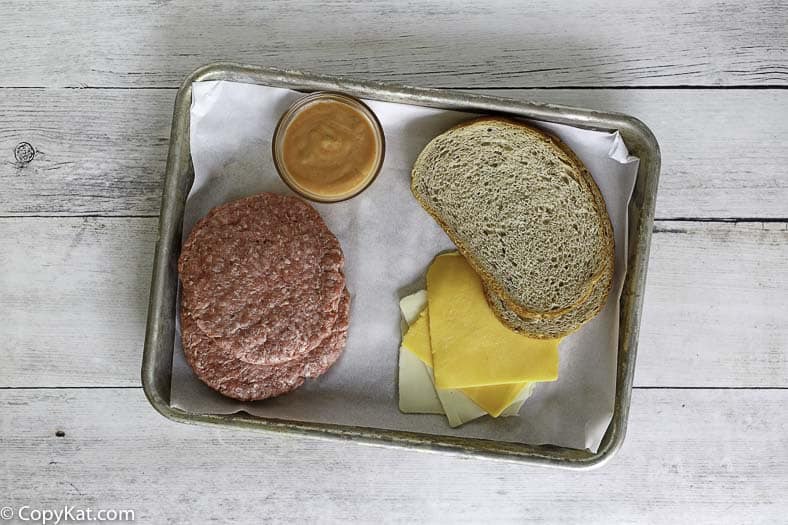 The bread for the Steak and Shake Frisco Patty Melt is sourdough bread. Many other patty melts are made with a pumpernickel or other style of bread. Your favorite sourdough will work out well for your burger. In the restaurant, they butter the bread with a special machine. The "butter" that they use, really isn't butter, it is spread that helps the bread brown nicely, makes the bread a little crispy, and gives a butter taste. At home, I would spread some softened butter on your bread.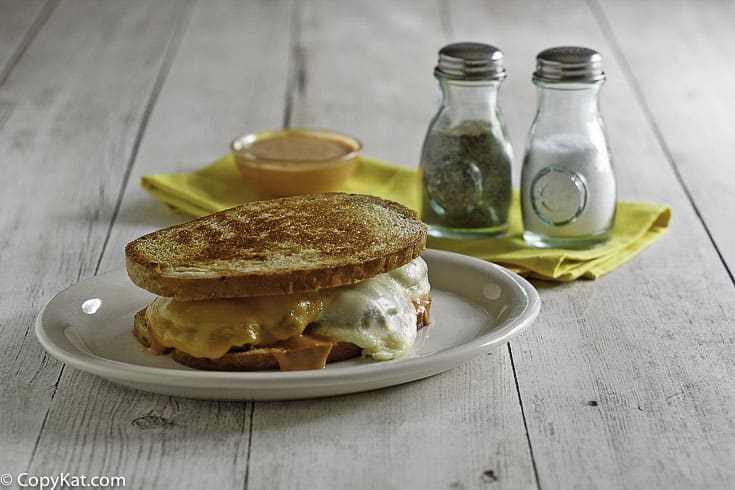 The sauce on this bread is a mix of French Salad Dressing, Thousand Island Salad Dressing, which a touch of ketchup, and dash of Worcestershire sauce. What makes the Steak and Shake Frisco Melt unique is they do not prepare grilled onions for their sandwich, you could do this if you desire, but that isn't something that they do in the restaurant.
Want more great burgers? Check out these copycat burger recipes.
Smashburger Truffle Mushroom Swiss
Culvers Butter Burgers
White Castle Burgers