Enjoy one of Cracker Barrel's most popular menu items with our version of their grilled chicken tenders recipe. Cracker Barrel is known for making delicious home-cooked food. Your family will love these chicken tenders on the first bite. You are going to love this easy copycat recipe for Cracker Barrel Chicken Tenders, it is simple to make and has very easy-to-find ingredients. You can get restaurant taste at home.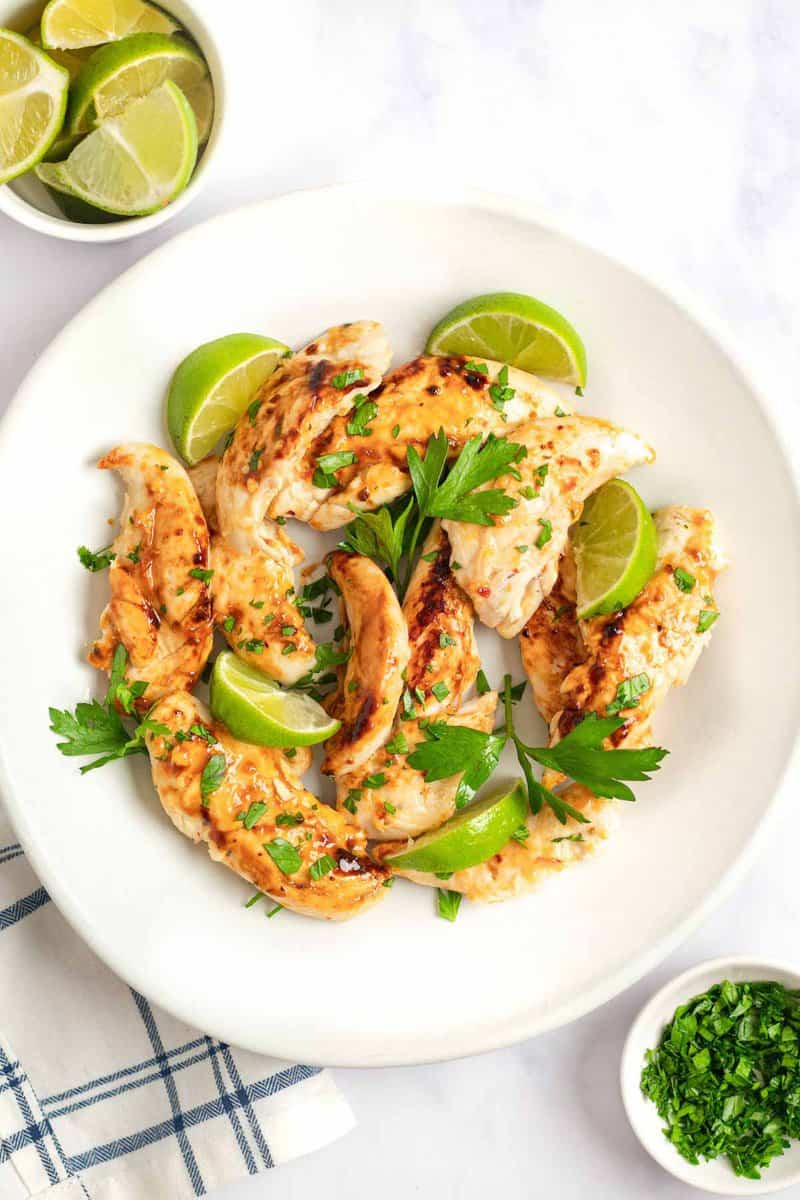 This post contains affiliate links. As an Amazon Associate, I earn from qualifying purchases.
What makes this chicken tenderloins recipe so good?
Who captures home cooking better than Cracker Barrel? To make this recipe all you need is some chicken tenderloins, Italian dressing, lime juice, a touch of honey, and a few minutes, and you can prepare a delicious homecooked dinner in no time at all. You will not need to hunt down these simple ingredients in your grocery store.
Why You Should Try This Recipe for Cracker Barrel Grilled Chicken Tenders
This recipe is tried and true. Sure there are a lot of copycat Cracker Barrel recipes out there, but this recipe has been around for over 20 years, and literally, thousands of people have made this recipe. I think this recipe is very versatile, you can use this as a main dish just as they are, and you can also use these grilled tenderloin pieces in your favorite salad. Take one bite, and I know this will become a favorite dish around your home.
Recipe Ingredients
This recipe is made with a simple 3-ingredient marinade.
Chicken Tenders
Honey
Italian Dressing
Fresh Lime Juice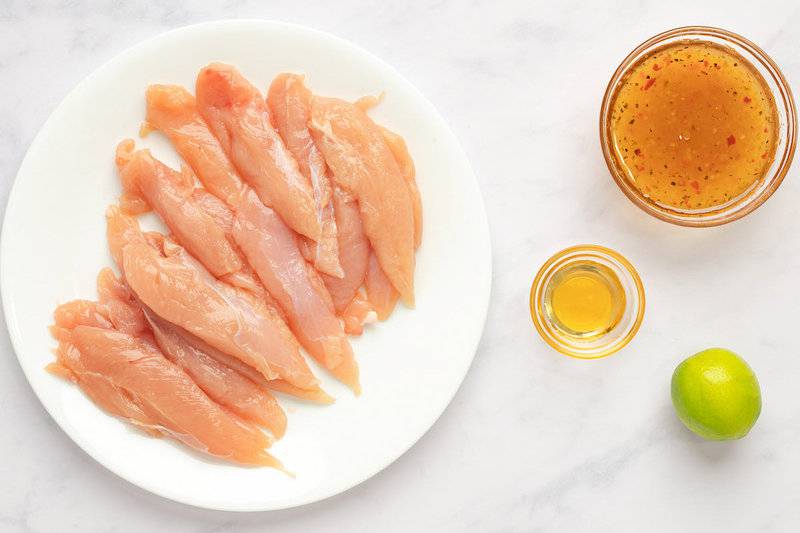 How to Make Cracker Barrel Grilled Chicken Tenders
This recipe is super easy to make. The marinade is easy and well-balanced for chicken.
Mix dressing, lime juice, and honey together.
Pour the marinade over the chicken tenders, making sure all tenders are covered. (Want to do this step ahead of time? Pour the marinade and chicken tenderloins into a ziplock bag and toss this bag in the fridge for a few hours.)
Cover the chicken and place it in the fridge to marinate for 1 hour.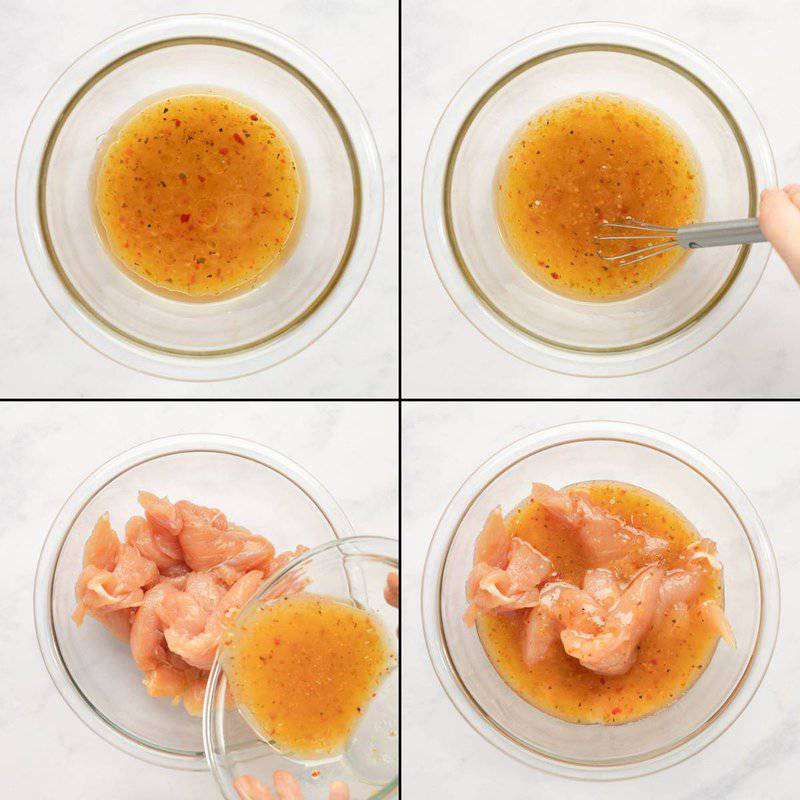 Discard marinade after the tenders are ready to be cooked.
Cook the tenders in a large skillet or grill in a grill pan until they are golden brown and done but not dry.
Serve with lime wedges and fresh parsley if desired.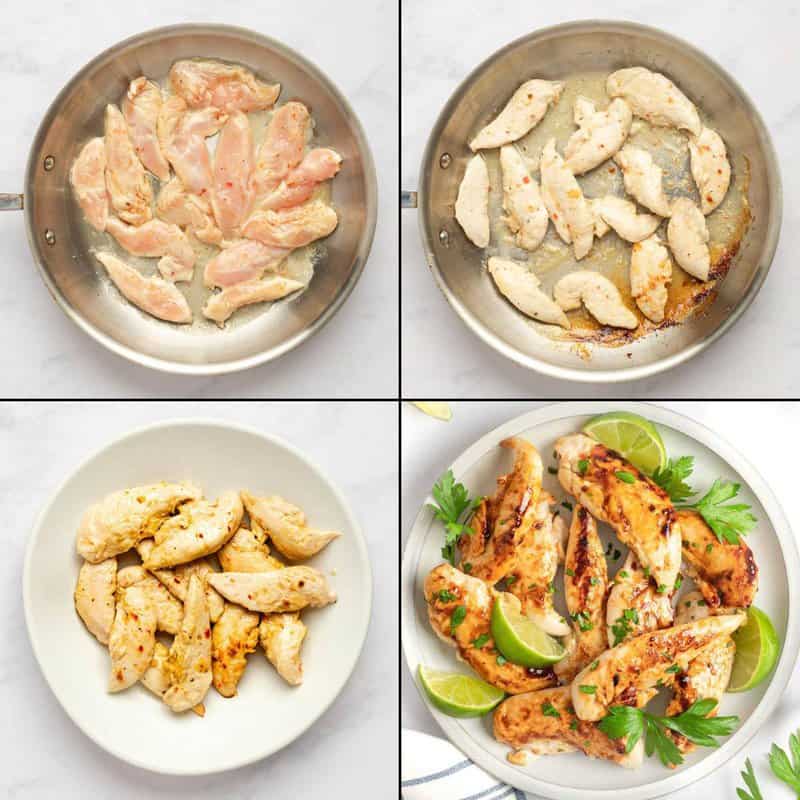 Why is a Chicken Breast Isn't the Same as a Chicken Tenderloin
A chicken tenderloin is that part of the muscle that runs along the inside of each chicken breast half and is closest to the bone. Because it's not a working muscle, it's more tender than the breast and cooks more quickly.
If a recipe calls for marinating your chicken tenders, you are marinating for flavor, not tenderness, because they are already extremely tender.
If you want to substitute chicken tenders for boneless, skinless breast halves, allow two or three tenders per serving, depending on their size.
For dishes that require you to pound the meat flat, tenders are easier to work with than breasts. Since chicken tenders are stickier than breast meat, coatings stick to them well. This makes tenders perfect for breading or wrapping with prosciutto.
Tips for How to Cook Chicken Tenderloins
Before proceeding with your recipe, cut off the small gristly white tendon that you will see protruding from the top end of the tenderloin.
Cook whole chicken tenders for approximately half the time as chicken breast halves.
Chicken tenders are more porous than chicken breasts, so over-marinating will cause them to take on too much liquid. If the marinade is salty (like many Asian marinades), don't marinate for more than fifteen minutes or the salt will draw moisture out of the chicken.
For stir-fry recipes, cut the tenders into one-inch pieces rather than thin slices, so that the meat doesn't dry out.
Add bite-size pieces (1 inch) of raw chicken tenders to soups close to the very end of cooking time. If you boil the tenders, they will toughen up. Gently simmer them until they are just cooked through – about three minutes.
If baking whole tenders of different sizes, place the smaller ones at the front of your baking sheet. This makes it easier to remove the smaller ones from the oven a minute or so earlier than the larger ones.
What You Can Serve With This Taste-alike Recipe
Of course, you may want to serve this with some green beans or carrots. I have more favorite recipes to share with you for possible side dishes: cooked cabbage, a huge garden salad or arugula salad, or even some seasoned rice.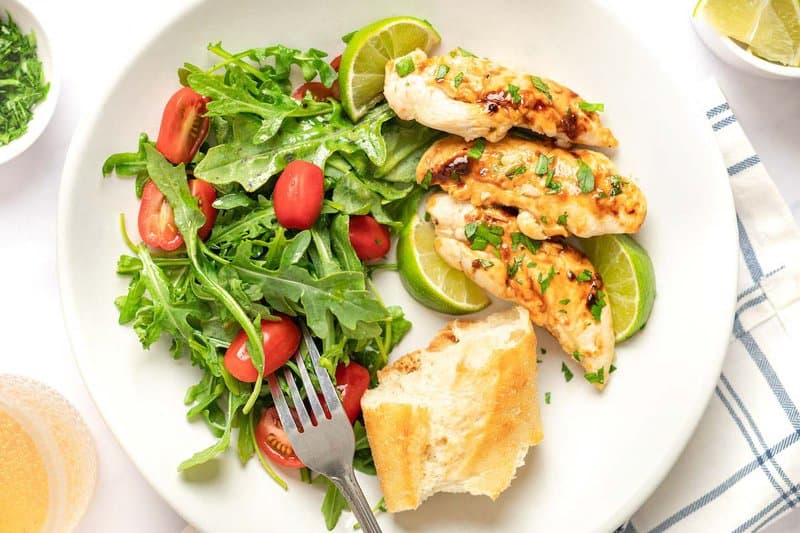 How to Store and Reheat
Allow the leftover chicken to cool to room temperature. Place them in an airtight container or plastic zip-top bag. Store them in the refrigerator for up to 4 days.
For longer storage, place the chicken tenders on a baking sheet with room between them. Freeze them for 1 to 2 hours or until frozen solid. Transfer the frozen tenders to a plastic freezer bag or wrap them with a layer of plastic wrap and then a layer of aluminum foil. Freeze them for up to 3 months. Thaw them in the fridge overnight.
To reheat grilled chicken tenderloins, place them on a baking sheet and warm them in the oven at 375°F for 10 to 15 minutes or until heated through. You can also microwave them at 50% (medium) power for 1 to 2 minutes.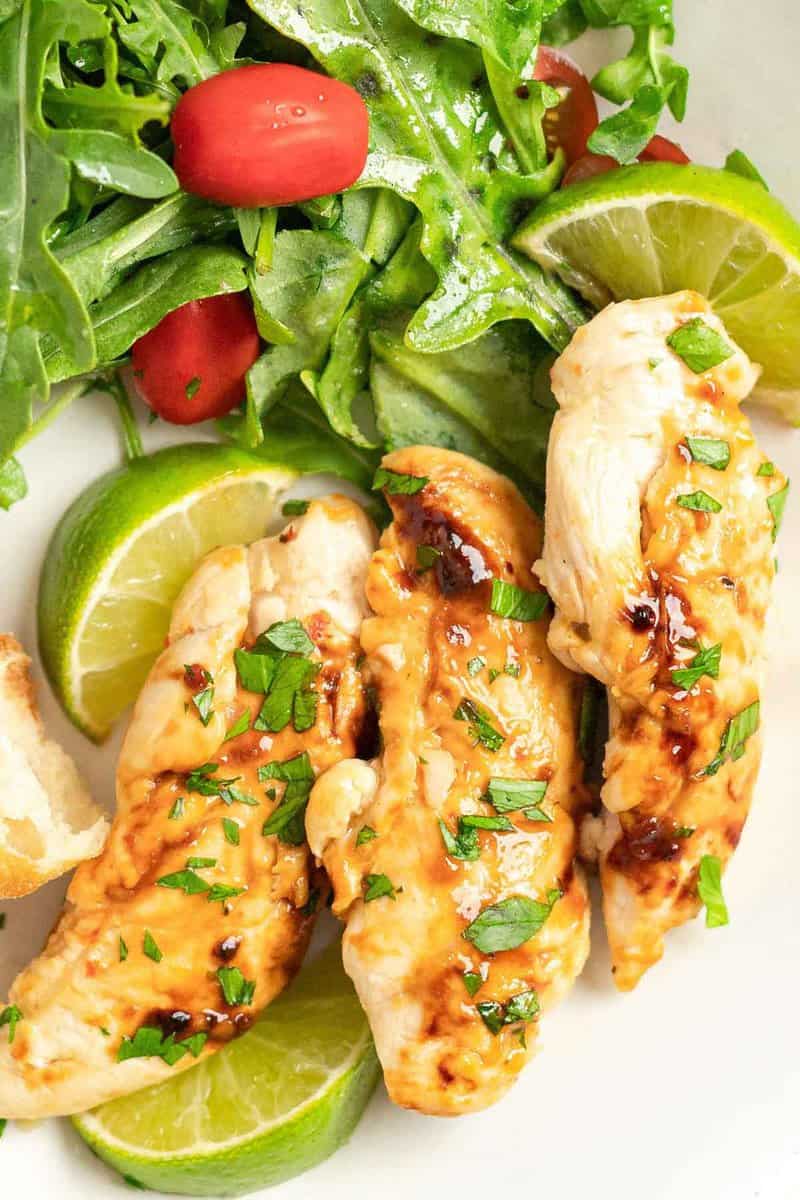 Love Cracker Barrel? Try these copycat recipes
More Easy Chicken Recipes
Be sure to check out more copycat restaurant favorites and easy chicken recipes.
Can't get enough Copycat recipes? Be sure to subscribe to the mailing list. Drop me a comment down below on what you serve with your grilled chicken.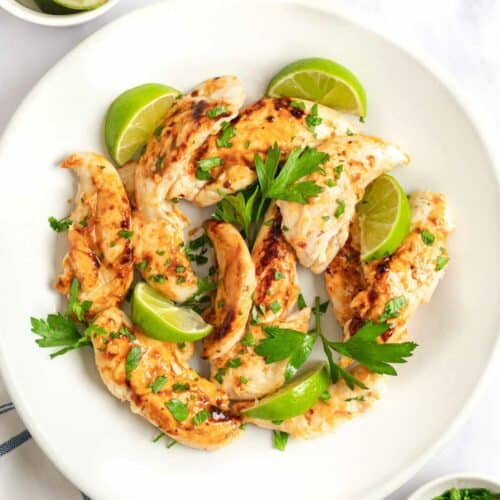 Ingredients
1

pound

chicken breast tenders

1/2

cup

Italian Dressing

1

teaspoon

fresh lime juice

1 1/2

teaspoon

honey
Instructions
Mix dressing, lime juice, and honey together. Pour over chicken tenders, making sure all tenders are covered; marinate for 1 hour. 

Discard marinade after the chicken tenders are ready to be cooked. Braise tenders in a non-stick pan or grill to lightly golden in color but not dry.
Nutrition
Calories:
201
kcal
|
Carbohydrates:
3
g
|
Protein:
24
g
|
Fat:
9
g
|
Saturated Fat:
1
g
|
Cholesterol:
72
mg
|
Sodium:
423
mg
|
Potassium:
444
mg
|
Sugar:
3
g
|
Vitamin A:
35
IU
|
Vitamin C:
1.7
mg
|
Calcium:
9
mg
|
Iron:
0.5
mg