Craving the comfort of Cracker Barrel but can't make it to the restaurant? Get the most loved Cracker Barrel copycat recipes and whip up a cozy breakfast, country dinner, scrumptious side dish, or delectable dessert right in your own kitchen. No more waiting for your favorite comfort food! Delight your tastebuds with these homestyle recipes any day, any time!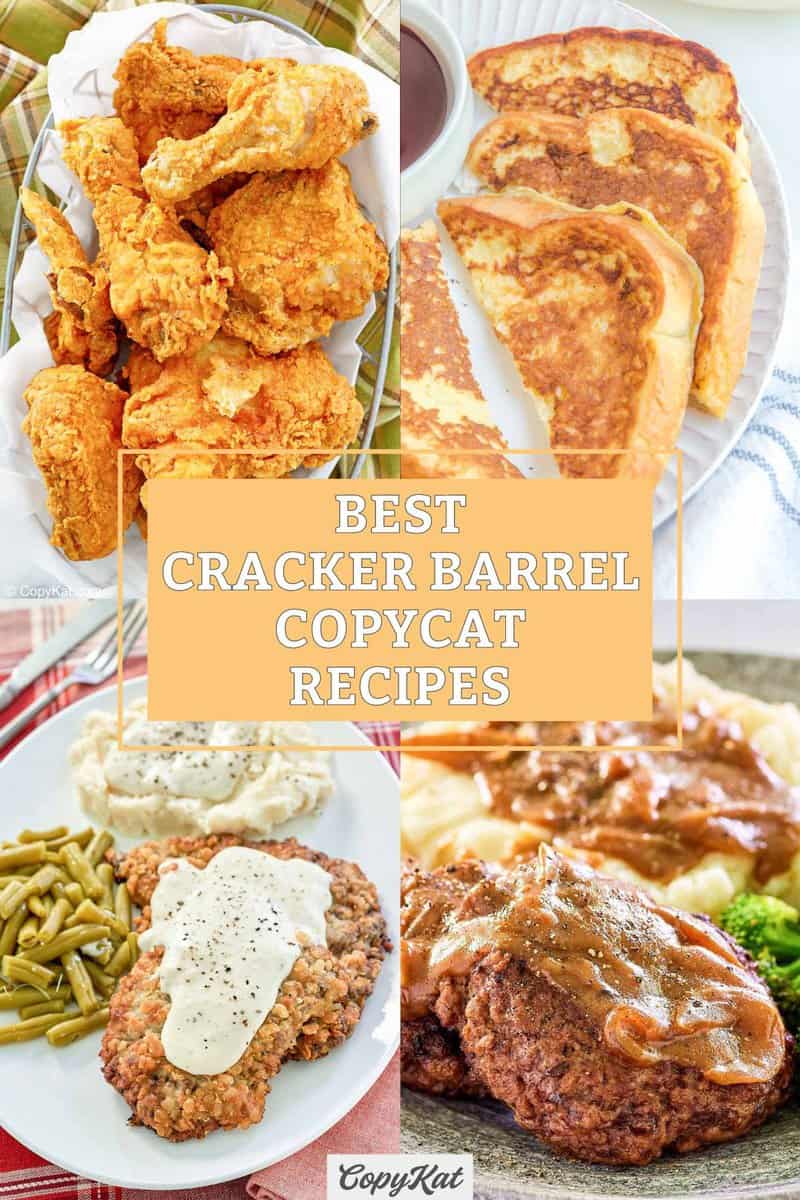 Cracker Barrel Old Country Store Restaurant
I can't think of a better place I enjoy stopping at to get a bite to eat when I travel. Cracker Barrel has one of the most delicious breakfasts you can get on the road. They serve breakfast like you wished you would make at home.
At Cracker Barrel we all have our favorite menu items but you can't always go to the restaurant. The great thing is you can prepare your favorite copycat Cracker Barrel recipes at home.
Truth be told, I hate to cook breakfast at home. First off, I am not really a morning person. I do good to let the dog out and make a cup of coffee. Eventually, speech forms, which is often about 30 minutes after getting out of bed.
For me, cooking a meal first thing in the morning is inconceivable. So when I am out on the road, this type of sit-down breakfast is exactly what I am looking for.
Another one of the reasons I really love the Cracker Barrel menu is because they often have seasonal favorites. They have a great knack for adding menu items like the pumpkin custard during the holidays or even their chocolate pecan pie is a holiday favorite.
So you know that you can always try something new when you go to the Cracker Barrel. I hope you give some of these recipes a try.
Here are some of my Cracker Barrel menu items I just love. I hope you enjoy these as well.
Cracker Barrel Breakfast
Cracker Barrel Entrees
Cracker Barrel Side Dishes
Cracker Barrel Desserts