Tapioca pudding is one of those recipes that makes you feel like you are home. With this recipe, you will be transcended right back to your childhood and remember that perfectly creamy old fashioned tapioca pudding comfort food everyone knows and loves.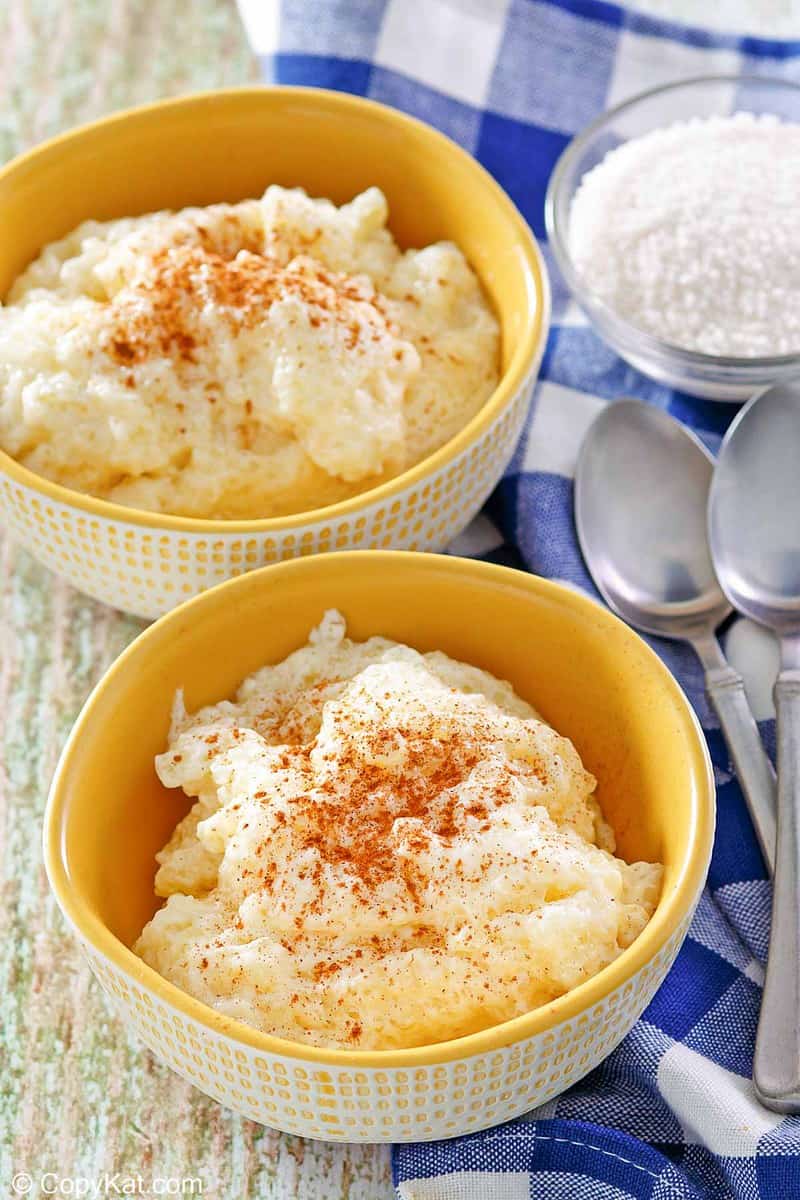 This post contains affiliate links. As an Amazon Associate, I earn from qualifying purchases.
What Exactly is Tapioca and Where Can You Find It?
While we know tapioca from tapioca pudding recipes like this one, it is actually used in more things as well. Tapioca is a well-known thickening agent that is not only used in sweet things like pudding and ice cream but also in savory dishes as well!
Tapioca is ideal to use in both types of dishes because it is neutral in flavor, so it will not add to the flavor profile of any dish in the slightest. Rather it simply helps thicken up the dish.
It is a starch that is extracted from the cassava root. This makes sense since most other starches are from roots as well. Tapioca is also gluten-free!
Tapioca has also really grown in popularity with the rise of bubble tea at restaurants over the last few years. The bubble tea uses tapioca pearls which are different than minute tapioca.
You can buy minute tapioca or instant tapioca in your local grocery stores, which is what is normally used for most of the recipes you might need it for. Since tapioca pearls aren't as common, you might have a harder time finding them in the store, but can be found online.
Is Tapioca Pudding Hard to Make?
Tapioca pudding is actually quite simple to make. All you need is milk, sugar, tapioca, egg, and vanilla extract.
You will heat everything except the vanilla extract for a few minutes until the ingredients boil while stirring everything together.
Then take the ingredients off the heat and add in the vanilla extract and let it cook and you are good to go!
It is a super simple pudding recipe, especially when you use the minute version of tapioca.
Ingredients
Here's a list of what you need:
Whole Milk
Sugar
Minute Tapioca
Egg
Vanilla Extract
I use Kraft brand Minute Tapioca, usually found in the baking section near boxed puddings. You can use Reese brand or Granulated Minute Tapioca
. Granulated tapioca is a good value and you use it like the Minute Tapioca.
What is the Difference Between Tapioca Pearls and Instant Tapioca?
Tapioca pearls can come in a few different sizes and is precooked. Whereas the instant tapioca or minute tapioca is processed even further.
For the tapioca pearls, they are required to be soaked before they are used. With instant tapioca, they do not need to be soaked and are ready to be used right away, which is why they have the name "instant tapioca".
When you are making a recipe with tapioca, it is good to know that ¾ cup of tapioca pearls will thicken the same as ½ cup of instant tapioca. So, the amount to substitute one for the other is not the same.
How to Make Tapioca Pudding
Here are the steps to make simple, old-fashioned tapioca pudding from scratch on the stovetop:
Combine milk, sugar, tapioca, and egg in a medium saucepan.
Let the mixture stand for 5 minutes.

Cook on medium heat until the mixture comes to a full boil, stirring constantly.
Remove pudding from the heat.
Stir in vanilla.
Cool pudding for 20 minutes then stir.
Serve warm or chilled.
This tapioca pudding recipe makes 4 servings and I promise it won't last long. You may want to make a double batch.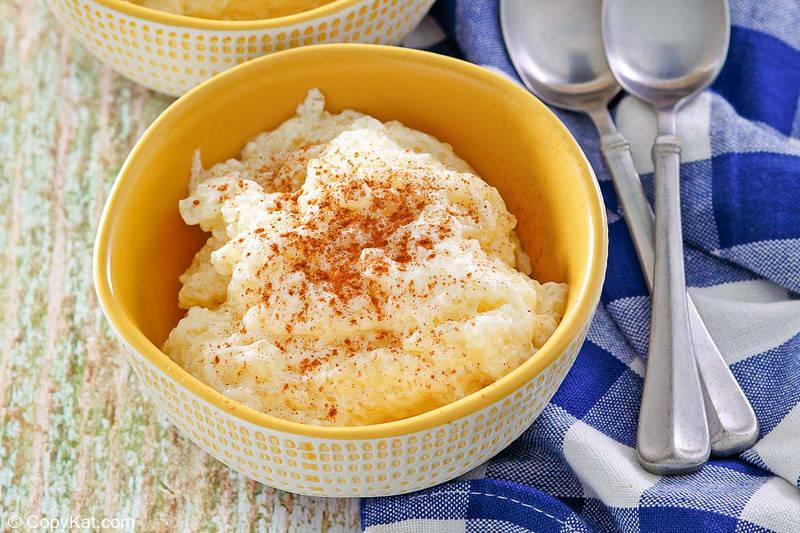 What is the Best Way to Store Tapioca Pudding?
Since tapioca pudding, while extremely tasty and one of the best comfort dessert foods, is actually quite a filling dessert. Therefore you will most likely have leftovers, especially if you forgot how filling it is and made a double batch.
One of the best ways to store the remaining tapioca pudding is in an airtight container in the freezer. You can leave it in the fridge but it will last much longer in the freezer.
Before you put the airtight container in the freezer, let it cool down to room temperature and then pop the container in the fridge for 2 to 3 hours to let it chill completely.
When stored properly, tapioca pudding can be stored in a freezer for 2 to 3 months. It is the perfect recipe to freeze because when it is thawed it will taste just the same as when you first made it.
When you are ready to eat the pudding, defrost it slowly in the fridge to maintain the right pudding texture and consistency.
Love pudding and creamy pies? Try these recipes!
Favorite Dessert Recipes
Check out more of my easy dessert recipes and the best comfort food recipes here on CopyKat!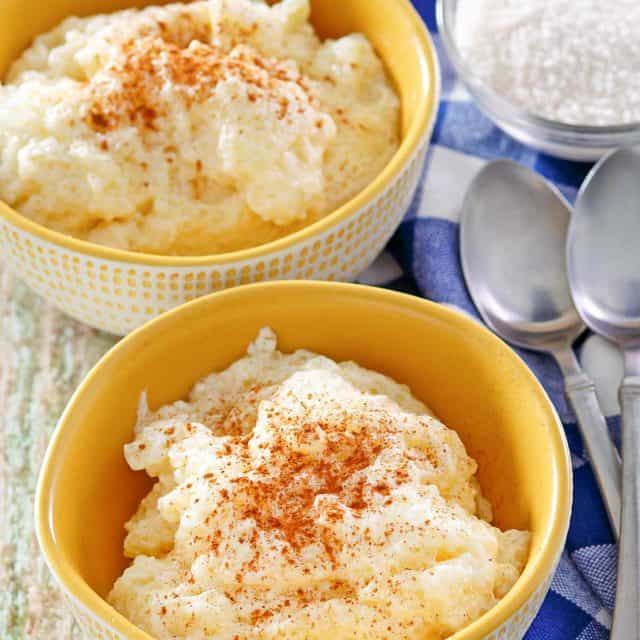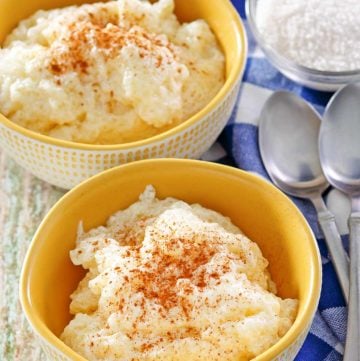 Ingredients
2¾

cups

whole milk

⅓

cup

sugar

3½

tablespoons

Minute Tapioca

1

egg

beaten

1

teaspoon

vanilla extract
Instructions
Combine milk, sugar, tapioca, and egg in a medium saucepan. Let stand for 5 minutes. 

Cook on medium heat until the mixture comes to a full boil, stirring constantly.

Remove the pudding from the heat.

Cool the pudding for 20 minutes then stir. The pudding will thicken as it cools.
Notes
I love to serve this with a sprinkle of cinnamon, or nutmeg, or even a small dollop of whipped cream.
Nutrition
Calories:
220
kcal
|
Carbohydrates:
33
g
|
Protein:
6
g
|
Fat:
6
g
|
Saturated Fat:
3
g
|
Cholesterol:
57
mg
|
Sodium:
88
mg
|
Potassium:
236
mg
|
Sugar:
25
g
|
Vitamin A:
330
IU
|
Calcium:
196
mg
|
Iron:
0.3
mg