I have to say when asked what is my favorite recipe I have ever recreated what would it be? It would be without a doubt, the Olive Garden Alfredo Sauce.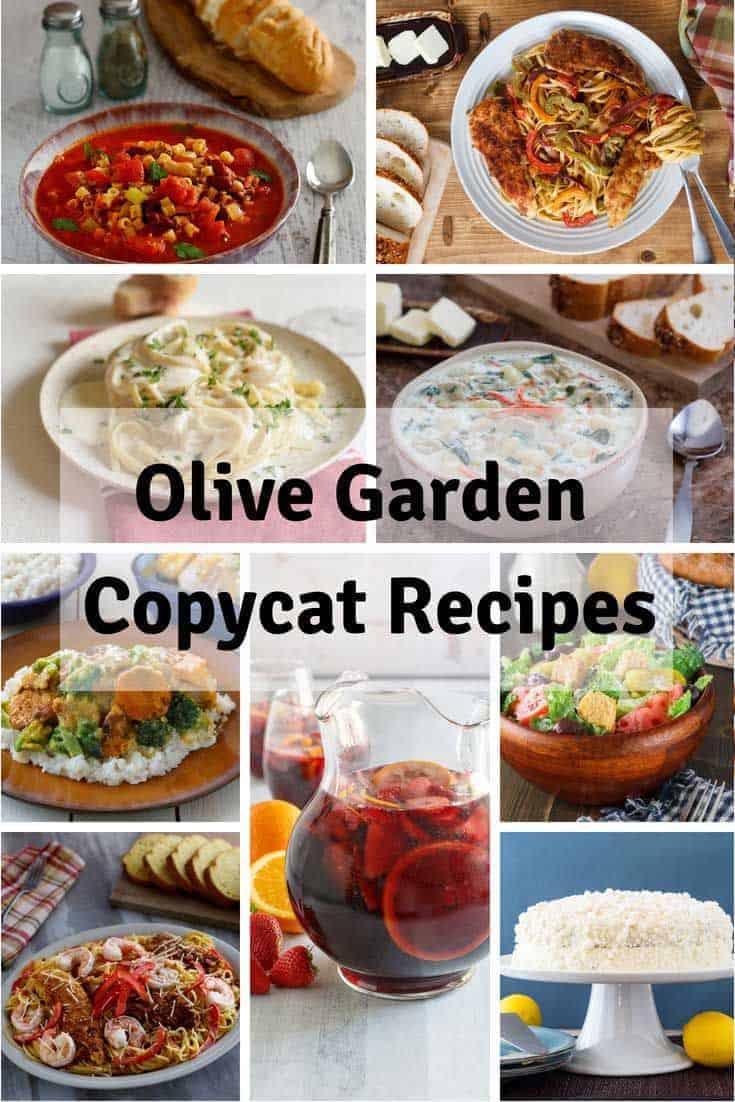 When I was in high school we lived in Coldspring, Texas, it was far from any major city. So for me going to the Olive Garden was amazing. My home town had one restaurant at the time, and while it was quite good, it didn't have things like any sort of Italian style dishes. They didn't serve up something more exotic like Alfredo sauce, or that delicious chocolate covered cheesecake they used to sell.
I always thought their Alfredo sauce was intriguing. I lived out in the country, so for me, this was exotic. I would watch public television on the weekends (we didn't have cable) for the cooking shows. I would check out books from our library just to try to find recipes similar to ones I tried in restaurants. This is how I got started recreating recipes.
Here are all of my Olive Garden Recipes. So many of my early recipes were my favorite Olive Garden recipes. I have done quite a few over the years. I hope you enjoy my collection of Olive Garden recipes.
Favorite Olive Garden Recipes
Appetizer Recipes
Soup Recipes
Entree Recipes
Dessert Recipes
Drink Recipes